What do our customers want? This question is on ORION's product designers' minds every day – and they always have exciting product ideas in mind. One of these ideas – the Belou "Rotating Vulva Massager" – has now even been nominated for the German Design Award 2024. Reason enough to visit our in-house creative department and ask the team six questions about their day-to-day work: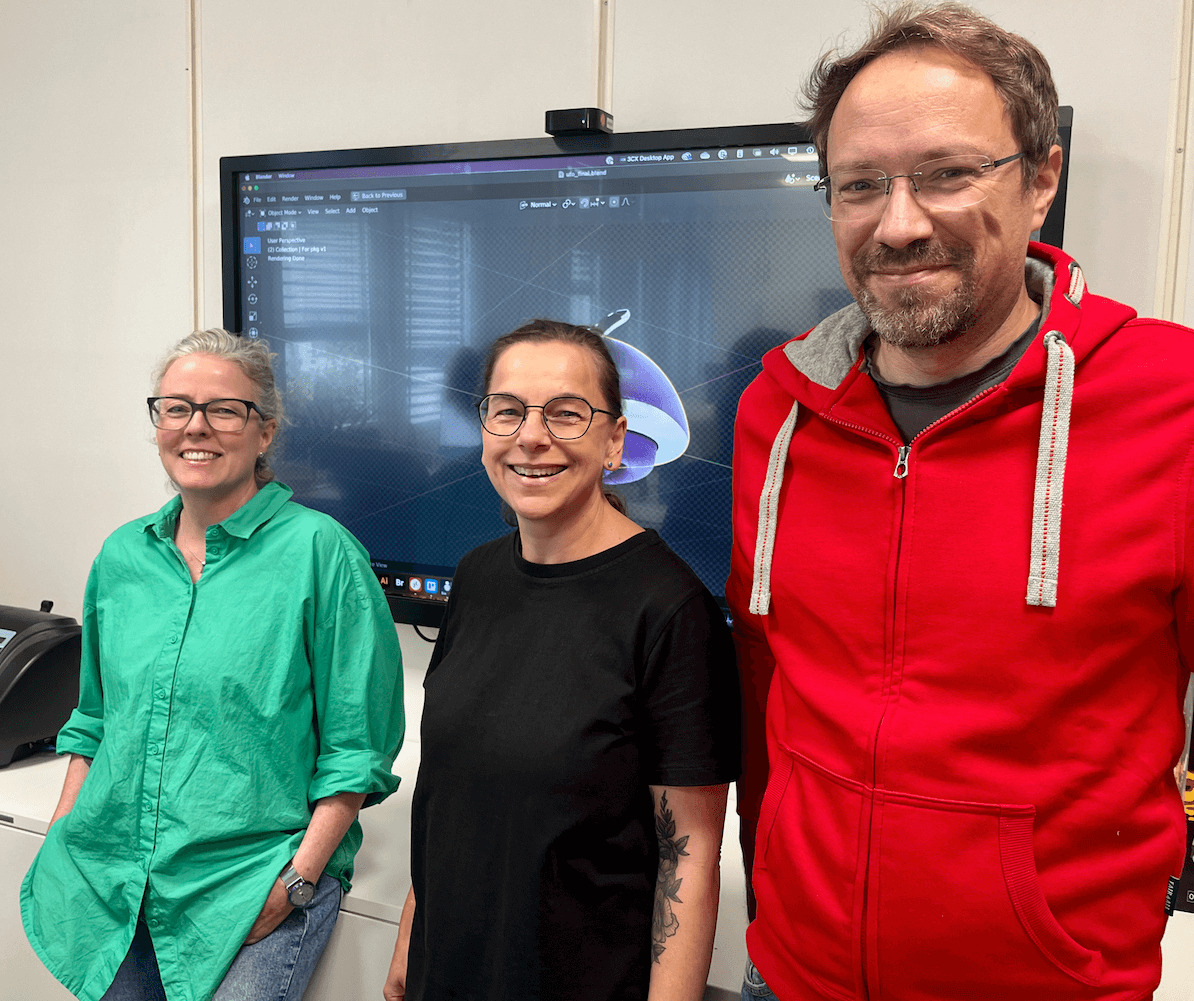 Dear creative team, as product designers for sextoys, you truly deal with a very intimate area of design. What are the challenges here and what do you find so appealing about your job?
Of course, the appeal is that we work with products that make the most beautiful pastime in the world just that little bit more enjoyable. In addition, there is the fascination for mechanics within a very small space. And it's simply exciting to see the challenges that arise when creating new sex toys.
After all, this product category is constantly evolving – both in terms of possible applications and in terms of manufacturing and materials. Integrating all of this into new, shapely designs time and time again can be really demanding – especially when it comes to the best possible user experience. Because even if it doesn't seem like it at first glance, it's the finer details that make a sex toy perfect for our customers. This can be, for example, ultra-quiet vibration or particularly intuitive controls.
How does one become a product designer for sextoys? Is there a special education for it?
There is indeed a university course for this field, but none of us has taken it. Nevertheless, most of us have completed similar professional training: Nicole and Fabian, are trained graphic designers for digital and print media. They started at ORION with ad and packaging design. In the course of time, their expertise expanded more and more into the area of product design.
Lars, on the other hand, worked in front-end development for 15 years. There he created 3D assets, viewers and animations for websites. Privately, however, his interest in 3D designs grew and he deepened his expertise in this field – so much so that at one point he received assignments from ORION to create sex toy prototypes. After that, moving to the product design team was simply the next logical step for him.
What does a typical design process look like for you? And do you actually work with product testers?
We don't really have a typical design process. Rather, the inspiration for our projects comes from a wide variety of places and can basically come from anywhere: for example, it could be a buzzword picked up on the radio while driving to the office. Household appliances have also often been the trigger for a spontaneous brainstorming session. Or someone from our team throws an idea into the room and the rest of us react to it. We then like to play ping- pong with each other and a first "image" of the future toy gradually emerges.
For a better understanding, this first "image" is then either scribbled on the whiteboard or visualised directly by Lars as a 3D model. Afterwards, we discuss these so-called previews and possibly make a few changes to the design. When everyone is satisfied, the data is transferred to a suitable supplier and the prototype is ready for production. Now comes the test phase with – yes: product testers We evaluate their reports and possibly make further adjustments. After this last step, the newly developed toy is ready for
production and can hit the market.
What idea did you have in mind when you developed the Belou? Are there any interesting facts about the history of its development?
The idea for the Belou came from a massage device. Our colleague Steffi had shoulder pain and Lars brought her a massage belt from home. The device uses bead rotations to relieve tension and promote blood circulation. We were thrilled by its relaxing effect and it gave us the inspiration to develop something like it for "below the waist". After all, good blood circulation is known to promote the ability to have orgasms and intensify climaxes .
For a sensual finish, we added an additional vibrating cushion to the Belou. A really smart all-rounder that lies well in the hand and is also perfectly suitable for non-erotic massages.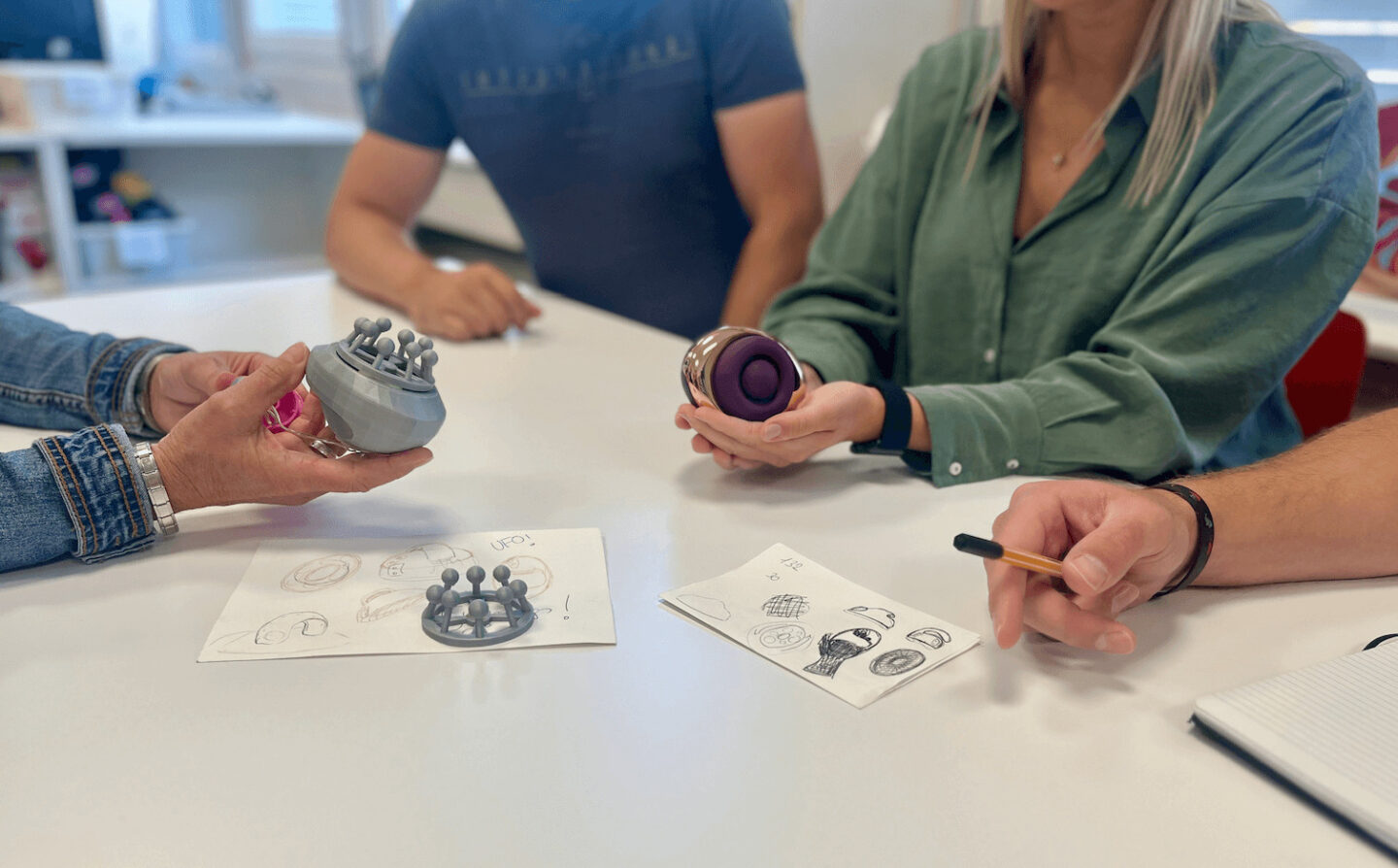 Are there certain sex toy trends on the market? And to what extent does the gender movement influence your designs?
At the moment, our designs are mainly influenced by the topic of sustainability. After all, preserving the planet for future generations is something that concerns us all and does not stop at the product design for sex toys.
In contrast, the current gender movement has much less influence on our product development than many think. For the simple reason that we generally work with our designs according to needs and not according to sexual orientation or identification. A butt plug, for example, is used for anal stimulation. Whether it is later used by a male, female or other person is irrelevant for the design.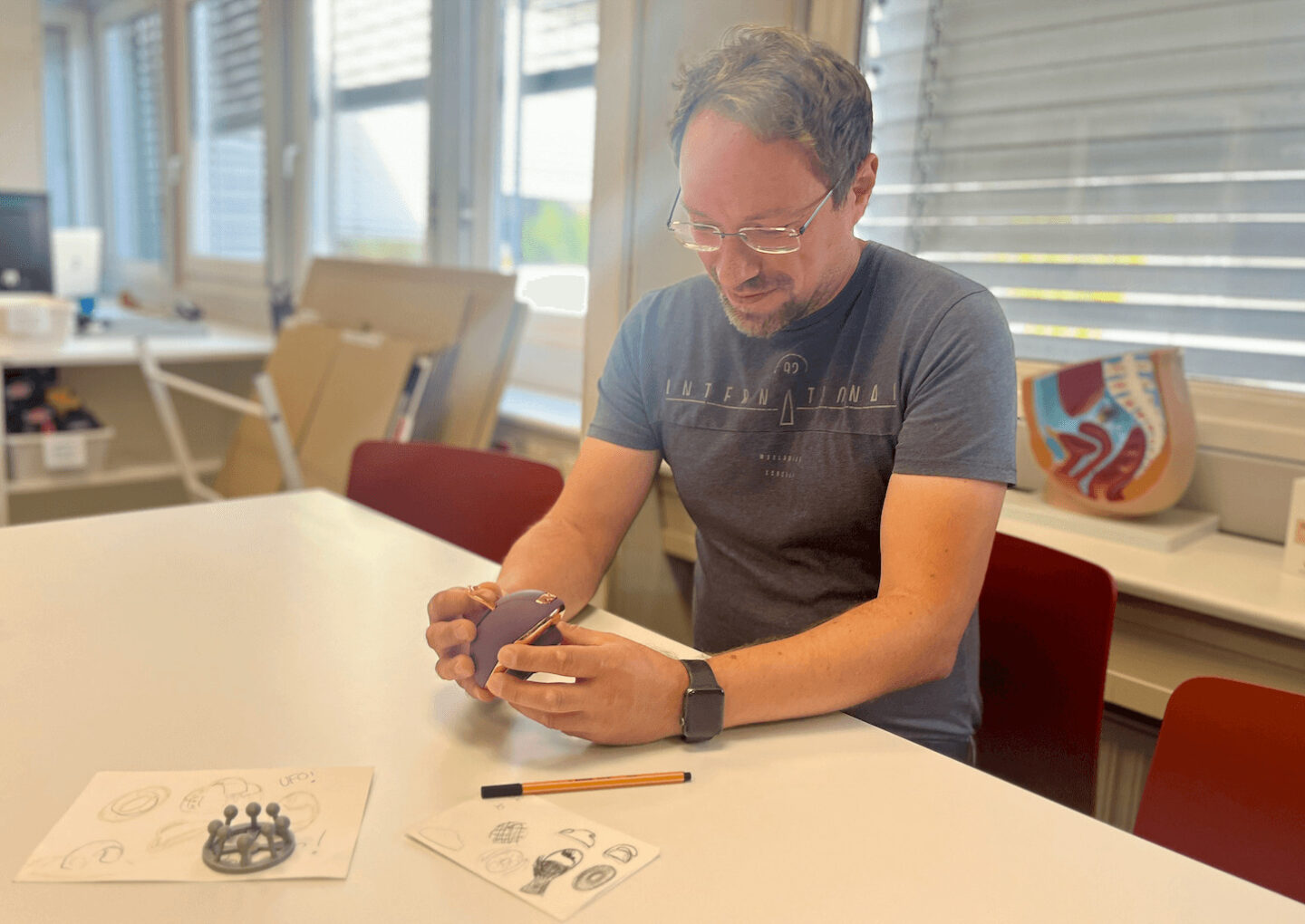 Finally, from an expert's point of view: how can you recognise a high-quality sex toy? Are there things you should pay particular attention to?
An important indicator for quality is of course the materials used and how they are processed. High-quality silicones and polyethylene have no cast seams and their components are glued together cleanly. In addition, quality toys have virtually no odour of their own and are naturally free of plasticisers or other harmful ingredients.
For ORION, these are all absolute standards that we strictly adhere to when developing new products. We will not accept any exceptions. After all, our developments are ultimately the benchmark by which we are measured. Therefore, quality AND design are also our highest standards!