Love#YOURway!
Since 2015, the Nordic Life & Style Hotel Alte Post in Flensburg has presented itself in a casual Scandinavian design. The concept includes four themed rooms, which were furnished by well-known companies from Flensburg. ORION has been there right from the start. Now, the room of the erotic company has been given a complete makeover.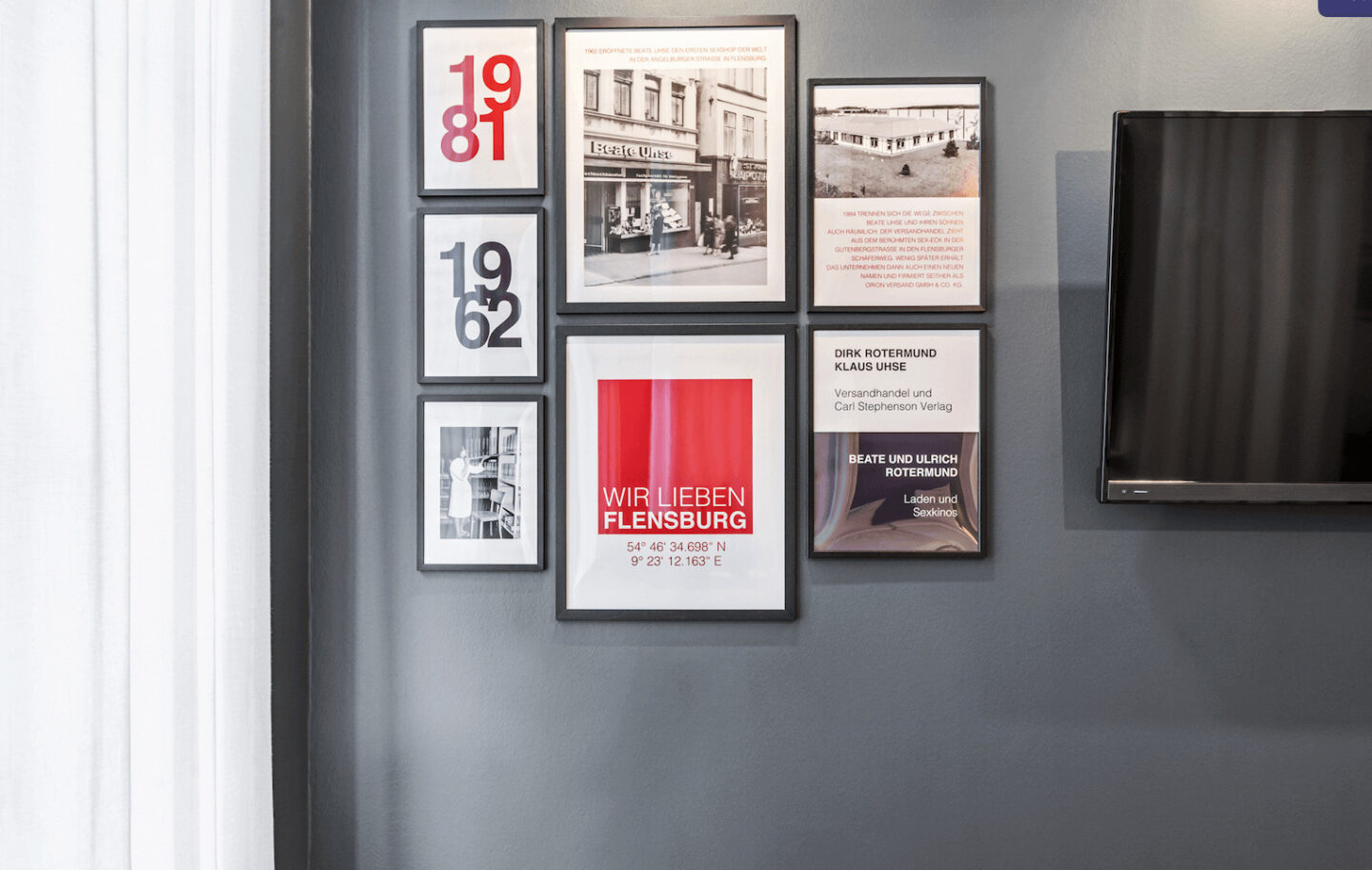 Elegant, stylish and a little bit naughty
The new ORION themed room is ideal for business professionals and lovers alike. In addition to playful furniture and the elegant colour concept, number 119 is now home to historical images that offer insights into the eventful history of the company – and explain, what actually connects ORION and Beate Uhse. Other images and drawings represent the company's current values, but also provide exciting insights into what goes on in German bedrooms.
Hidden in plain sight
Naturally, the ORION room is not without a touch of eroticism. Only this time it's well hidden behind two sliding panels and a hinged mirror. Here, you can expect not only an excursion into the "History of Toys", but also a classic St Andrew's cross and a whole range of creative play ideas for intimate moments for two.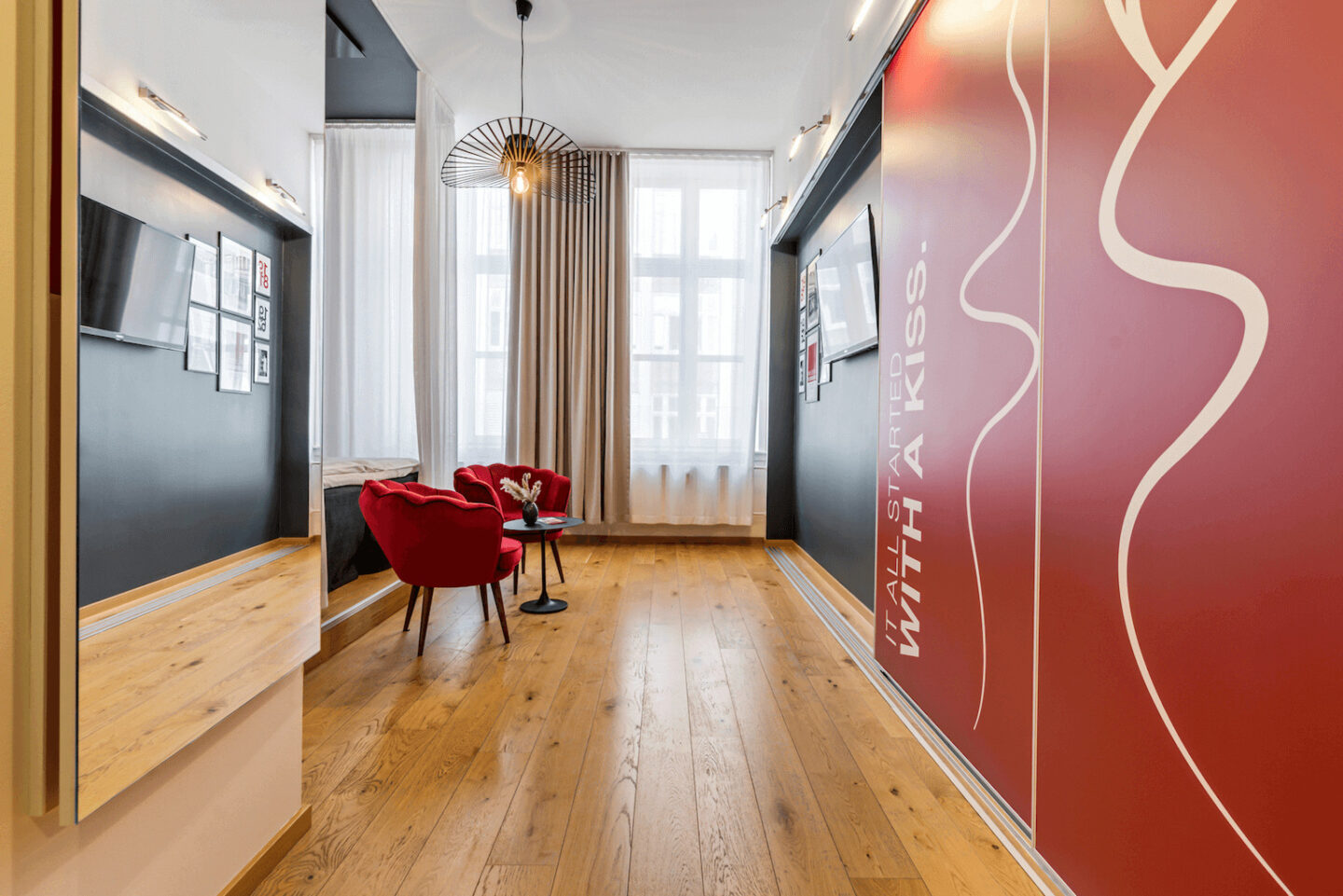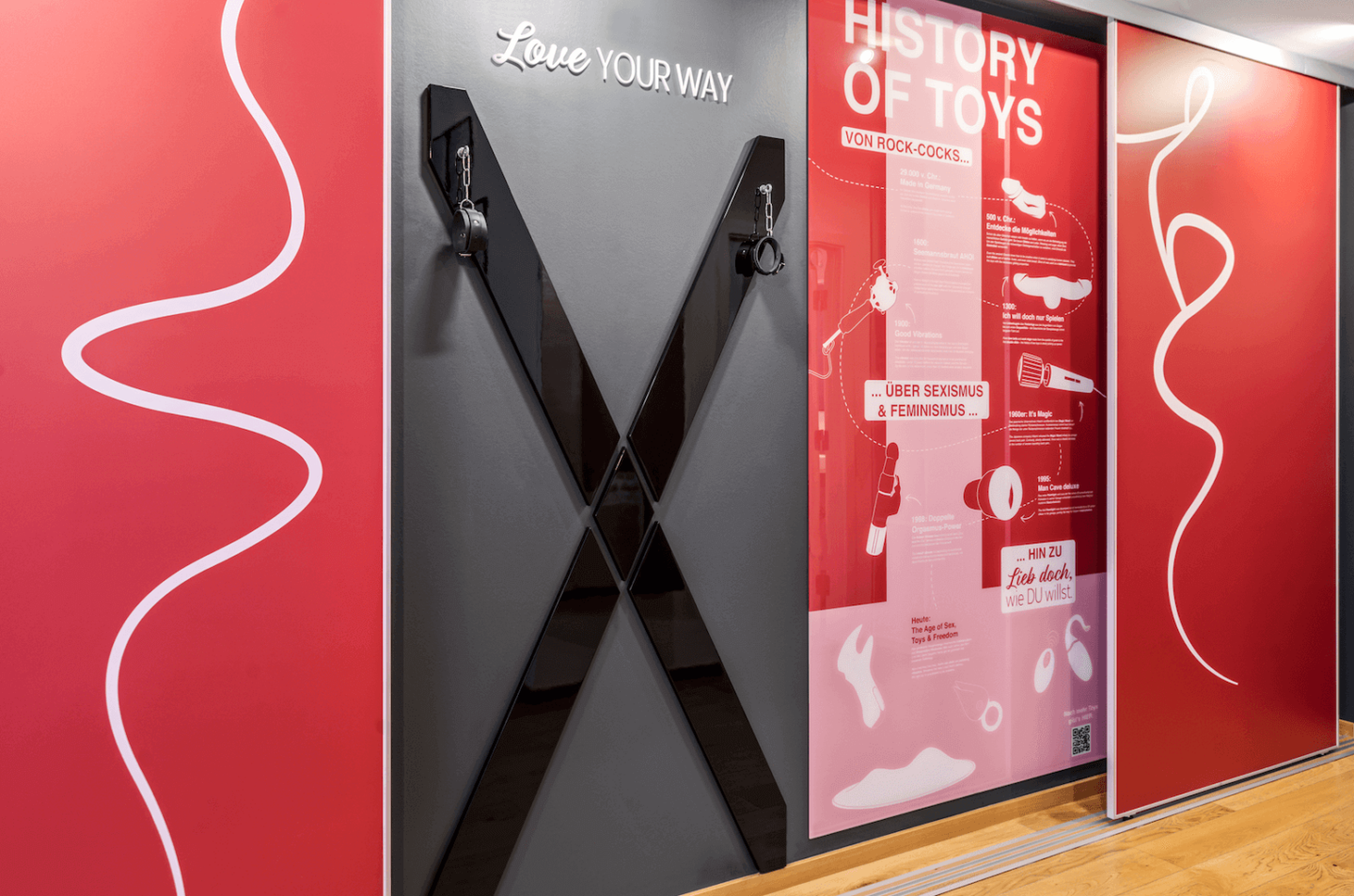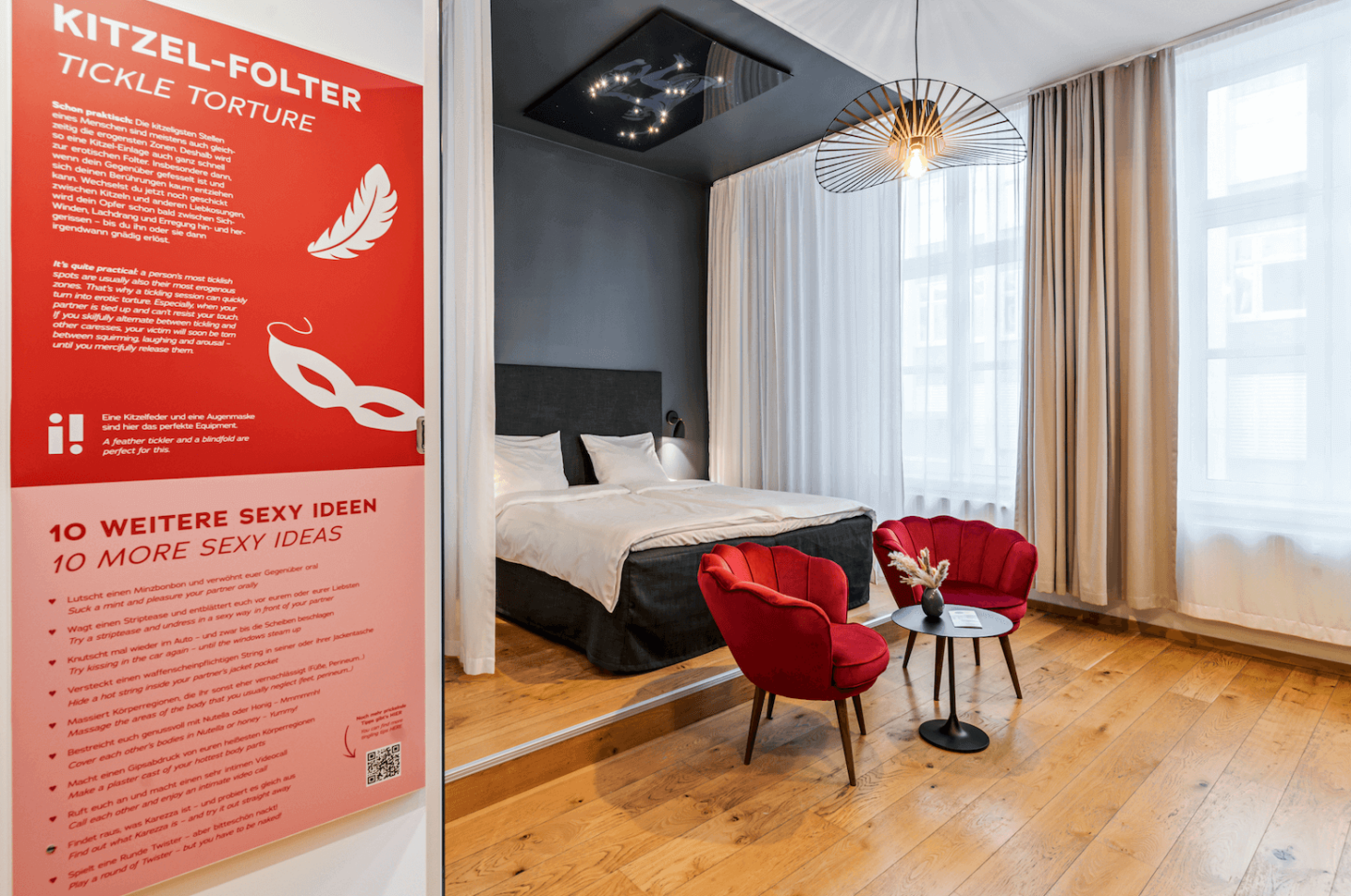 The ORION themed room can be booked all year round at a price of 172 euros for 2 people. More information can also be found on the hotel's website.