Your first step into the professional world.
We offer you lots of exciting insights.
Are you still in the middle of your studies but would like to gain your first lot of practical experience now? Or are you looking for an innovative, internationally active company as a cooperation partner for your Bachelor's or Master's thesis?
Come to us!
More than just eroticism.
This is what our students say about us: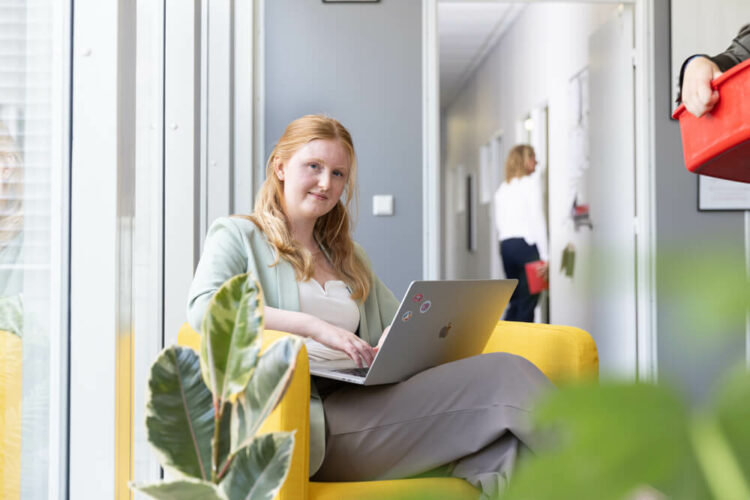 The best practical insights.
Would you like to have a student job where you learn a lot and work on exciting projects? Then you should become a student employee at ORION!
Become part of the team!
You'll be fully involved in the day-to-day business for one or two years and you will help move ORION's E-commerce or other departments forward. You will work up to 20 hours per week in a certain department – preferably on at least two fixed days.
Your studies are the most important thing
We always know what your semester schedule looks like and we will of course adjust your working hours accordingly.
Our strengths - your benefits
For your start in employment.
Gain valuable practical experience and earn money as well
Dress code: come as you are
Possibility of working from home
Job ticket for public transport
Are you looking for new professional challenges? Register now for our job ticker – this way you will be constantly informed about new job offers at ORION.
Bachelor's or Master's Thesis
Young professionals wanted.
Have you nearly finished your studies and you now have to do your Bachelor's or Master's thesis? We are happy to help support you when you're writing your thesis – whether it's being written for an internship or by a student employee!
We would like to hear your ideas! It would be great if you had an interesting topic that goes well with ORION!
A company supervisor will then be at your side to help you with your work. We will of course be flexible when it comes to arranging the necessary time for research and upcoming courses, etc!
Would you like to take a look behind the scenes? You'll gain a comprehensive insight into our company when you do an internship here and you can gain valuable practical experience for your choice of career as well.
Would you like to earn some money during the semester breaks? We are always looking for active support in collecting and packing parcels in our Logistics Department.