We can offer you lots of options!
Is school almost over and are you looking for a professional future that's fun and has prospects? Or are you a student who wants to change their career path? Come to us! Find the path that suits you! Whether it's a practical apprenticeship or a dual study programme – the path you choose depends on your strengths and interests. We will be happy to help you find the path that's right for you if you're not quite sure yet!
Are you 18 or over? Then we are looking forward to receiving your application.
More Than Just Eroticism!
This is what our apprentices say about us:
A kick-start for team players with prospects.
Do you have lots of ideas and do you want to actively help shape projects? Would you also like to start earning some money too? Then an apprenticeship at ORION is exactly the right thing for you!
During your apprenticeship you will work with the entire company and really get to know the ins and outs of ORION. Thanks to our various specialist areas, the start of your career with us will definitely be one thing: diverse!
By apprentices for apprentices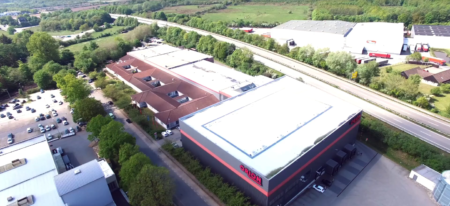 You will be accompanied by specialised training officers who will work with you and accompany you step by step on your way into the world of work.
We are at the vocatium every year. The vocatium is the trade fair for apprenticeships and degree courses in Flensburg (Germany). We will support you in your career choice and will find the right apprenticeship for you. You can talk directly to our apprentices/students and training officers at our stand and find out more about an apprenticeship or dual study programme at ORION.
Ready for the future in theory and in practice.
Is an apprenticeship not enough for you? Is a degree course too theoretical? Then why not combine the advantages of an internationally recognised university degree with a practical apprenticeship at ORION!
The perfect mix for people starting a career: we cooperate with the NORDAKADEMIE in Elmshorn (Germany) for the Dual Study Programme. This private university, which is supported by the business community, stands out above all because of its outstanding study conditions and a high success rate. You will work in the different departments of the company and discover where your personal strengths and interests lie during the practical stages. Nice to know: unlike a conventional degree course, you will earn money at ORION right from the beginning and we also pay your tuition fees with the dual study programme.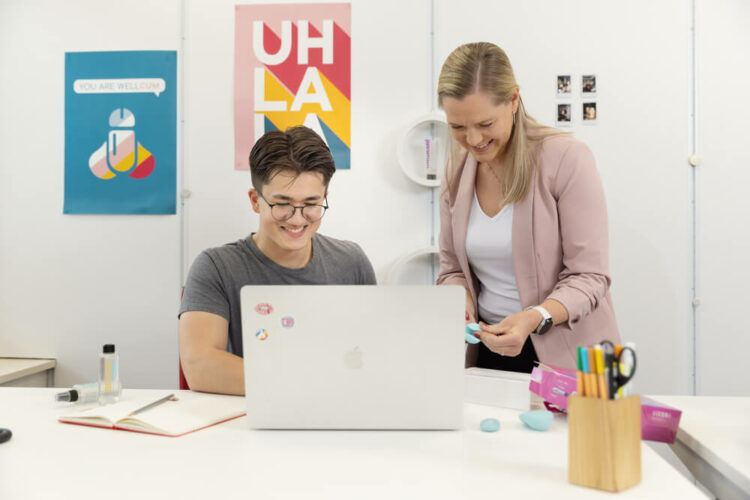 The best prospects. You'll not only have a degree in your pocket, but you'll also be a skilled professional who has already proven themselves in practice at the end of your dual study programme.
Dual Study Programme Business Studies B. Sc.
Is an apprenticeship not enough for you? Is a degree course too theoretical? Then why not combine the advantages of an internationally recognised university degree with a practical apprenticeship at ORION!
Are you interested in the macroeconomic contexts?
Are you equally interested in marketing, maths, finance, business administration, economics and management?
If you can work independently on tasks with perseverance and diligence then the Dual Study Programme Business Studies is just right for you!
We offer this Dual Study Programme in cooperation with our partner the NORDAKADEMIE in Elmshorn (Germany). The first step is to pass the NORDAKADEMIE's selection test if you are interested in this course. You can find more information on the NORDAKADEMIE's website. You should then send the result with your application.
Requirements
Minimum age: at least 18 years old
You should have at least a Fachhochschulreife (Advanced Technical College Certificate) and have passed the NORDAKADEMIE's selection test
You should have a great interest in and understanding of economic contexts
You should have a good knowledge of English
Self-motivation, perseverance, diligence
You should like communicating and working in a team
Areas of application
B2B Wholesale
Product
Logistics
Customer service
Accounting
B2C Online
Administration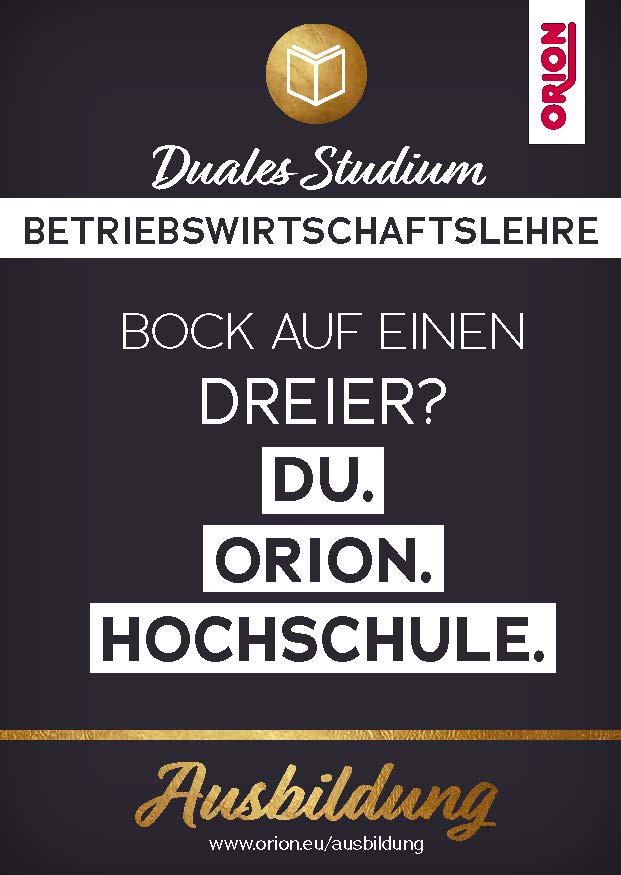 Duration of apprenticeship
The course starts on 1st October every year and has a practical part in our company. The course lasts 7 semesters.
Location of University
NORDAKADEMIE, Elmshorn

NORDAKADEMIE
Hochschule der Wirtschaft
Köllner Chaussee 11
D-25337 Elmshorn
Our strengths - your benefits
For your start in employment.
Flexible 37.5 working hours per week
Diverse apprenticeship plan
Christmas and summer bonuses
Collaboration on apprenticeship projects
No dress code. Come as you are
Your own Notebook during the apprenticeship/degree course
Personal support from our training officer(s)
Job ticket for public transport
Occupational pension scheme
A good chance of being hired
Financial support e.g., for specialist/educational books
Possibility of an additional qualification
(Europakaufmann/-frau (European Office Clerk), time abroad)
Possibility of working from home
To help interns learn about the job.
Are you still unsure about your choice of career? Or do you have to do a compulsory internship? One thing is certain: a look behind the scenes can give you an important idea as to where your strengths and talents lie. Furthermore, you'll gain a lot of exciting insights into our working world and you can gain valuable practical experience for your future career.
You can choose. During an internship at ORION, you can either work in various departments to get an idea of each department or you can decide on a specific department in advance. Are you at least 18 years old and are interested in doing an internship here? Then just get in touch!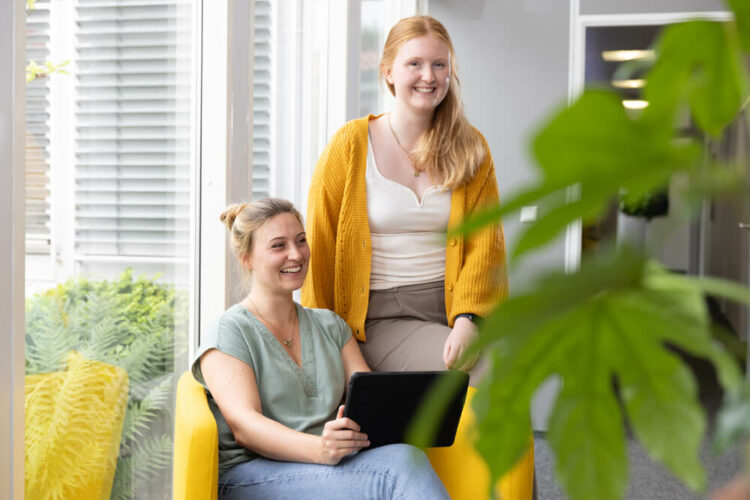 You can do your internship in the following departments:
Are you looking for new professional challenges? Register now for our job ticker – this way you will be constantly informed about new job offers at ORION.