For employees, customers and, of course, the environment.
As a company that is deeply rooted in its homeland, we are also aware of our special responsibility, which goes far beyond the quality of our products.
We are aware that many of our products go to the most intimate parts of the body. That's why we are guided by the Children's Toy Directive and the strict German quality standards, especially in lovetoy production.
Not only do we have high standards for our products, but there are also regularly changing specifications and regulations on what products may contain. And of course our customers in B2C online and wholesale also have quality requirements. Our aim is to meet all of these requirements.
For this very reason, we have an in-house quality management. Every now and then, there are even carefully lined-up, switched-on vibrators in front of the quality management offices.
In this way, we test, among other things, their longevity, which we promise our customers. And yet we cannot rule out the possibility that products may have to be returned.
To ensure that we can correct any production errors as quickly as possible, our returns department works closely with our quality management. And because we also check every delivery of goods, many of our wholesale customers even do without their own quality control of our products: We take care of that.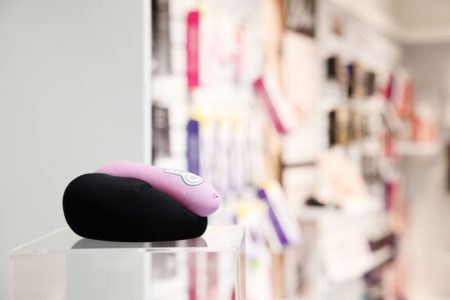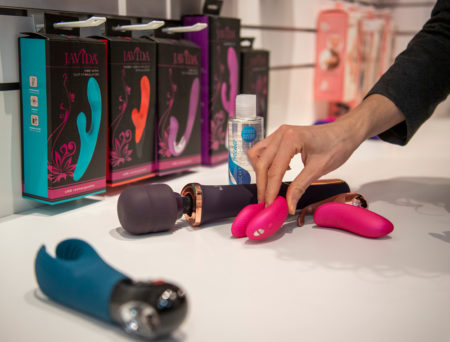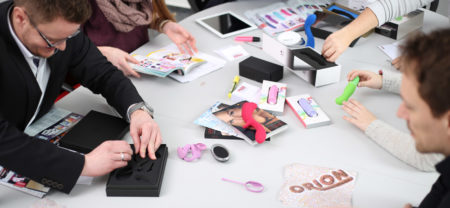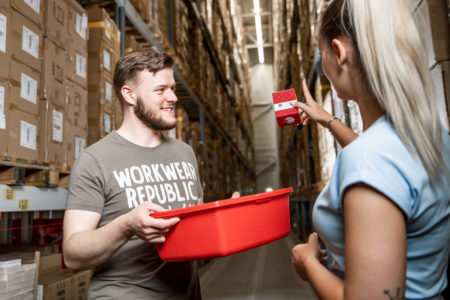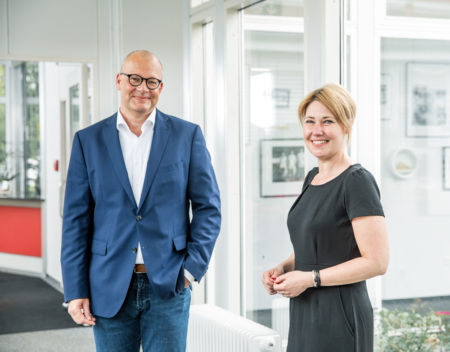 For education with responsibility.
The internet exerts a great attraction, especially on children and young people. We are aware of our responsibility as an erotic retailer. For this reason, ORION only sends to people over the age of 18. In addition, only adults work for us – this does not only mean the employees at our head office, but also the models in our shop and in our advertising material. But sexuality education is equally important to us. Striking a balance here is not always easy, but it is an important mission, because responsible sexuality does not begin at 18.
One must do something, however little, for those who need help, something, which brings no reward, but the joy of being able to do it. – Albert Schweitzer
If you were to line up all the condoms we donate to schools, sex education clubs or aid organisations on average per year, we would easily cover the distance between Flensburg and Salzburg. Many schools have natural dildos from our range floating around because we are regularly asked if we can help replace the old wooden models from sex education lessons with realistic models.
With passion for the region.
As a Flensburg-based company, the clubs in our region are also particularly close to our hearts. This also applies to the SG Flensburg-Handewitt. We have a long-standing partnership with the first division handball team. And not only because of the ORION wipers that keep the boys' boards clear. At least as close is our connection to the Nordfrauen, the handball players of TSV Nord Harrislee, who simply blow us away with their female power.
Environmental protection can be so sexy.
At ORION, the concept of sustainability determines the entire life cycle of our products. We understand this to include, above all, the recyclability of our products, but also the easy separability of packaging. All our electrical items are registered so that they can be fed into the recycling process.
After all, our customers not only find a recyclable product in the carton, but the cartons themselves are also environmentally friendly. We only use recycled paper as filling material.
Our end customers receive cartons sealed with potato starch instead of staples, and in wholesale we save about 60 per cent on parcel tape when sealing cartons thanks to our new gluing machines.
The idea of sustainability will continue to accompany us in the future as we look for ways to reconcile our work and the products we sell in the best possible way with the protection of our environment.