Taking Sex on the Beach to its true potential
How about some Sex on the Beach? The sparkling sea, the sun in the sky and salt on the skin. Who hasn't dreamed of a lustful romp on the beach? At least at first glance, this erotic adventure seems so tempting that even a drink was named after it.
But don't be fooled! Of course, cosy togetherness between crashing waves and warm sand is a wonderful fantasy. Unfortunately, the reality is all too often a little different: not only do uninvited onlookers, sand in the most intimate (and sensitive) parts of the body, or even mosquitoes and sand fleas quickly throw a wrench into your plans. Sex on the beach is forbidden in most places in the world and can result in severe punishments.
So, should we let this fantasy remain just that, a fantasy? Not quite, because ORION now has three summer products in its range that bring the coveted Sex on the Beach feeling to new heights. And that, by the way, not just on vacation …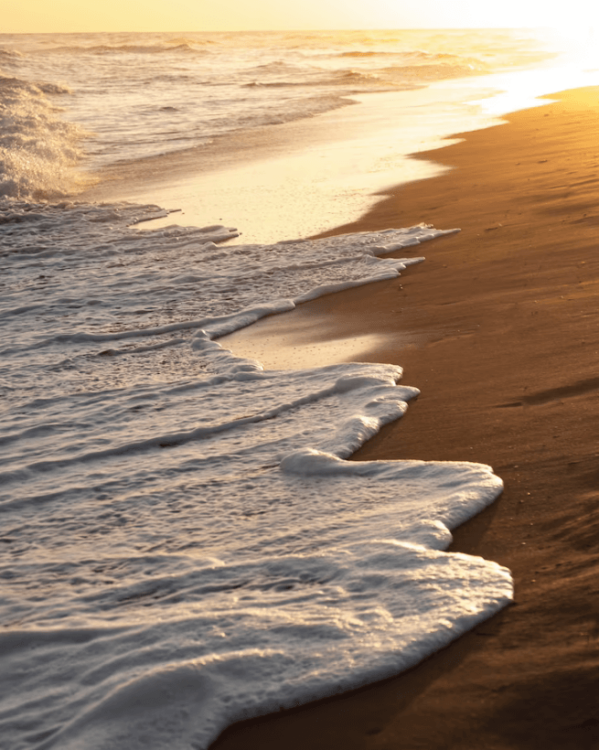 Turquoise Blue and Soft as a Pillow: ORIONs Toy Series "Cuties" in a Special Edition
With their playful design, the lightweight mini vibrators have been a sweet insider tip for quite some time. Now the new "Cuties" come in a special edition that not only seduces with its heavenly turquoise colour, but also promises silky-smooth climaxes. Made for the first time from skin-friendly ZERO DEGREES SILICONE, the waterproof mini vibrators are simply unparalleled in their softness. The soft and pleasantly pliable surface also adapts perfectly to the intimate anatomy, so that the ultra-quiet vibrations can be felt particularly strongly. A true highlight for this summer – available in four waterproof and rechargeable versions: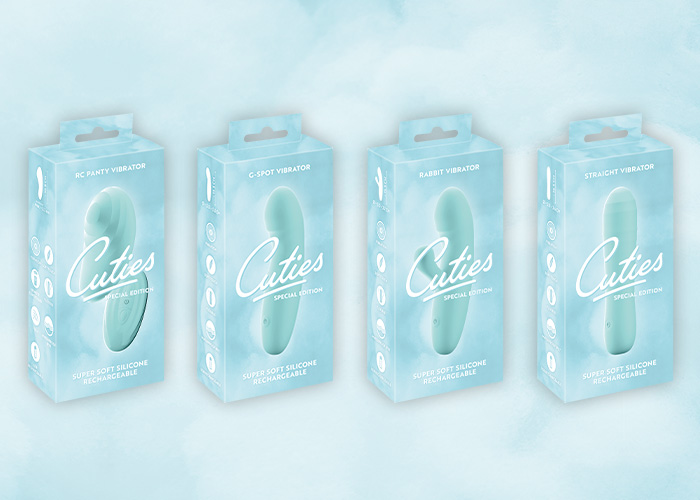 "RC Panty Vibrator" (Item No. 05566020000). With 10 vibration modes and practical remote
"Straight Vibrator" (Item No. 05566530000). A timeless all-rounder with 8 vibration modes for every erotic occassion.
"G-Spot Vibrator" (Item No. 05566610000). With a soft bend to precisely target the G- spot with 8 vibration modes
"Rabbit Vibrator" (Item No. 05567420000). Perfectly pampers the vagina and clitoris with its 8 vibration modes
All "Cuties" in the Special Edition are available at ORION.de.
A Gentle Sea Breeze with a dermatest Rating of "very good" (11/2022): "Just Play Beach Day" massage oil
The vegan massage oil "Just Play Beach Day" is a true tip when it comes to maritime pleasure. With its aqua-fresh summer scent, the oil not only reminds you of a day at the beach, but is also absolutely skin-friendly, as confirmed by the independent dermatological institute. A true pleasure for all the senses – and also Made in Germany. Just Play "Beach Day" (Item No. 06265030000) is available at ORION.de
Inspiring Cooling Effect for Hot Summer Days: Just Play "Ocean Spirit" lubricant
As invigorating as the sea: this crystal-clear, water-based lubricant intensifies and invigorates intimate play with its refreshing cooling effect. "Ocean Spirit" not only offers long-lasting gliding pleasure, but is also latex-compatible and washes off easily after use. A thoroughly smooth all-rounder – Made in Germany and also particularly gentle on the skin. This product was also approved by dermatest (11/2022) with the rating "very good". Just Play "Ocean Spirit" (Item No. 06264900000) is available at ORION.de