And that down to the smallest detail.
Anyone who thinks that ORION only sells erotic products should read on with interest. Because that is by no means everything. In our company, ideas for new products are forged, lingerie is designed – and of course optimised and tried on until it fits perfectly. But we also advise customers through a variety of channels, so that sometimes we even get a bit of that Dr. Sommer feeling.
To ensure that our customers feel comfortable with us, our programmers keep an eye on our online shops day in, day out – because we know that it is not only a good product that makes shopping an experience, but also a pleasant user interface, appealing photos and a simple ordering process.
Speaking of ordering:
Of course, some of our products also raise questions. Our teams answer them – because our colleagues are very close to the products and can simply pick them up from our warehouse and take a look at them if they haven't recently seen them in one of our product training courses anyway. We don't just want to make life more beautiful for our customers with our products, we also want to simplify it – in many ways.
Visit our social media channels now:
Sex makes you happy – science and everyday experience should agree on that. And with oneself, too, by the way. But how can you give your sexuality more impetus? Of course, we at ORION know very well that it's not just a product from our range. Rather, it is a colourful mosaic of tips and tricks that we pass on to our customers – above all, however, the most important message of all: Love #yourway.
Sexuality is an important part of every person's life. It is not everything, but it is an important part. But in order for it to become what it is, it is important to know yourself and your body. Because we see that this is by no means a matter of course, education is particularly close to our hearts.
For this mission, we are there for our customers through various channels and pass on all our knowledge. We work together with doctors, scientists and sexologists so that we can become better and better as sexperts. We learn from the questions we are asked. We appreciate the trust that is placed in us. But we also approach people directly and want to know what moves them. This enables us to publish a sex report year after year with opinions and tips for a fulfilled sexuality. Speaking of tips: In the meantime, it's no longer just us who bring the knowledge to the world, but we also have some influencers who learn from us and pass on the know-how to their followers – for more satisfaction in sexuality and thus also for a happier life.
You can find ORION's expert knowledge here: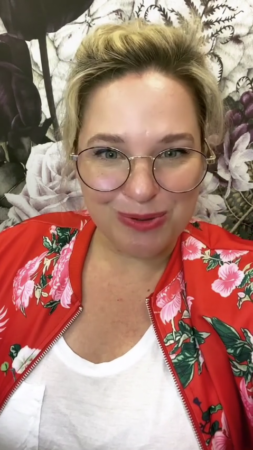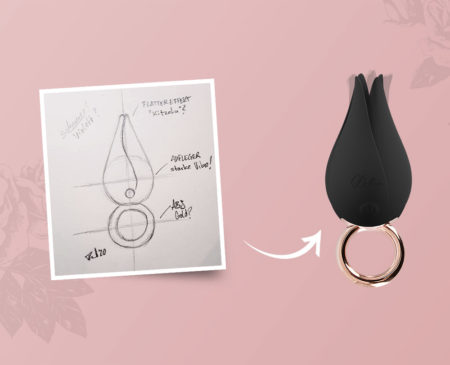 Always open to new things.
For us, innovative means remaining open to new ways. And so we have made it our mission to have an open ear for new ideas – from staff members as well as outsiders, from students as well as inventors. This requires not only the time on which innovations thrive, but also the certainty that setbacks are also part of an innovation process.
Not only once was it a casual conversation over coffee or a flash of inspiration in the shower that brought us great innovations. If the colleague hadn't simply thrown the idea for a backdoor in the Advent calendar into the product manager's office, our customers might never have been able to enjoy this funny product innovation. But we also use ideas from outside to become more innovative ourselves – for example, we work together with Flensburg University of Applied Sciences, which helped us to make our online shop more user-friendly with its eye-tracking possibilities.
Passionate about what they do.
What do our customers want? This question is on our minds every day, both in B2C online and in wholesale. And because there are a lot of customer wishes and a lot of good ideas in our heads, we have our own in-house fashion designer and product developer. They not only forge ideas, but also develop models.
With the help of design programmes, we create 3D models that are then realised in the 3D printer or in product videos. What sounds simple here is actually a long process that starts with an idea. And it still has quite a long way to go. It leads from product development to production to our advertising department and finally, of course, to sales – and ends up on the shelf of our wholesale customer or in our customer's bedside cabinet.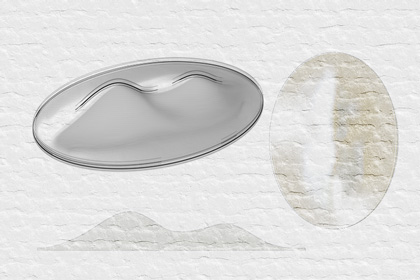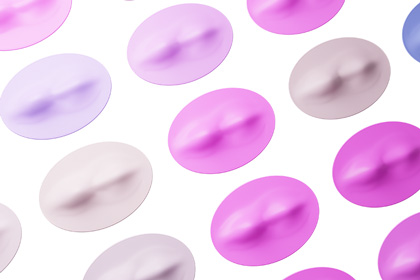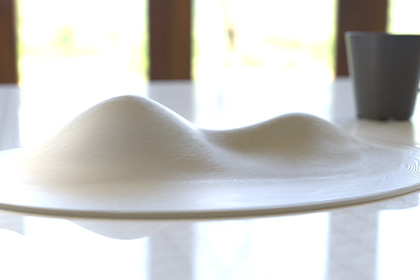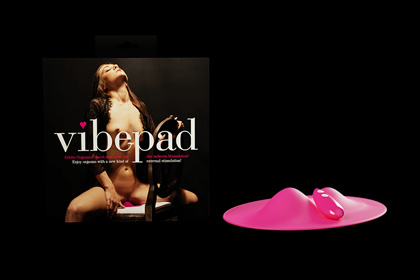 Are you looking for new professional challenges? Register now for our job ticker – this way you will be constantly informed about new job offers at ORION.
For many of us, the working day begins with the opening of the laptop. A click into the digital time recording precedes the morning greeting in our respective teams. Meanwhile, in the logistics department, hundreds of parcels are being automatically transported from the incoming goods department to the collective warehouse for order processing long before anyone is even in the building. And there the first colleagues are already ready with their scanners.
Digital working determines our everyday working life: project teams work together across departments, digital tools and agile working methods make us more effective and structured – and at the same time, in many working worlds, we can also arrange our working hours flexibly. Of course, this is not possible everywhere, because our customers also want to receive their parcels. We still pack them by hand, but on the way from the delivery of the goods to the closing of the carton, digital tools make our work easier – from the pick-by-light system to the automatic carton sealer.
Do you have a quick question about a product or do you want to know how to put the pep back in your love life? We have a few tips ready for you! Want to complain about a product? No problem, even our products can sometimes have a hitch. Or do you have to place a last-minute order with your wholesale key account? Of course you can! You can rely on us – in many different ways and through many different channels. Not only our customers thank us for this with more than 4.65 out of 5 stars on Shopvote.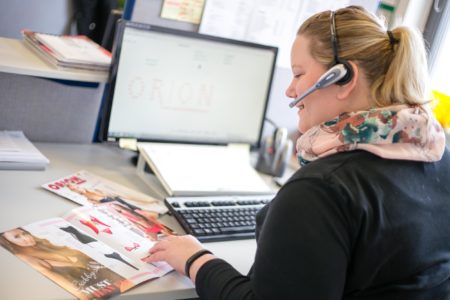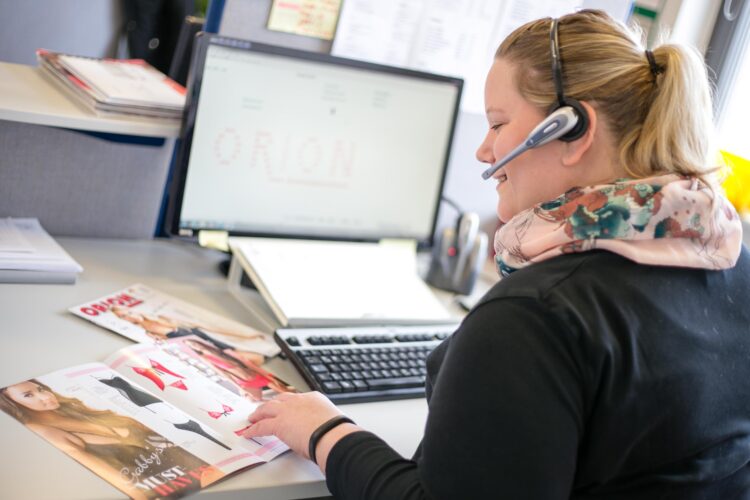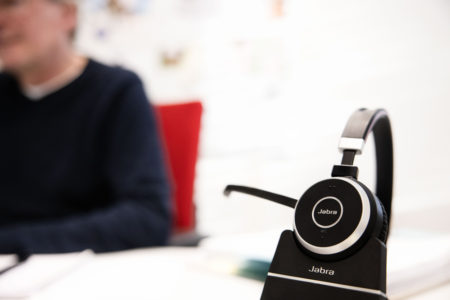 Our wholesale customers in particular know this very well and appreciate it very much: We have not only been supplying some of them for decades – we also visit each other. That's why our team members at Wholsesale have special experiences and memories with many of our wholesale customers – for example, a "romantic sleigh ride" through the Russian countryside, to which a long-standing wholesale customer invited them as a thank you for the good partnership. And many a wholesale customer can hardly wait to finally travel to Flensburg again to watch an exciting SG Flensburg-Handewitt derby live in the Flens Arena.
Customer satisfaction we are proud of.
As a family business, we are particularly proud of the awards we have received over the years at trade fairs, from independent test centres, trade journals or even trade associations. They honour what we have achieved as a team over generations with a lot of heart and soul – the quality of our products, the service of our Wholesales, the user-friendliness of our online shop or the ideas for new products. And last but not least, our enthusiasm for what we do. But the awards also spur us on to become even better, to find new ways to optimise things that are excellent in the truest sense of the word.
At the heart of our company, and always marvelled at during factory tours, is our logistics. It is the linchpin of our products. Everything arrives in our warehouses – and everything leaves here.
After we have grown over the years and now have 14,000 different products permanently in stock to supply our customers as quickly as possible, we built a semi-automatic high-bay warehouse a few years ago. Here, the incoming goods that reach us every day are quickly stowed on the 16-metre-high shelves. In the past, forklift truck drivers drove through the aisles, but today they mainly check the state-of-the-art technology. And if necessary, they can even retrieve a jammed box from a lofty height – but only if they have been trained to climb!
When our customers order from us, cartons are transported from the goods-in warehouse to the collection warehouse, where our colleagues collect, assemble, pack and finally dispatch the orders for end customers and wholesale customers. Up to 80,000 articles leave our warehouses in Flensburg every day.
For wholesale customers, we ship entire pallets directly from the incoming goods warehouse. This not only saves on travel, but also time, because of course everyone who orders from us wants to receive their goods as quickly as possible. For this reason, we also take care of the entire logistical fulfilment for some of our wholesale customers.